The first Sunday of each month is communion Sunday.
​
​
We are doing in person worship services. Wearing masks are optional. Please follow all official guidelines related to Covid-19. See a video of weekly worship services under the "Sermons" heading or follow us on Facebook.
​
Bible Study will start up again on September 5th at 4:00 PM in Mayflower Hall. The group will be studying the history of the United Church of Christ. All are welcome to attend.
​
We will be having our craft fair on November 18, 2023. Anyone interested in being a vendor, please contact the church for more information.
​
​
​
Stay tuned for more events coming soon!
Biblical Truth

- We here at First Congregational know our Scripture continues to be the foundation of our faith while also realizing the cultural context in which it was written. As we say in the UCC, "God is still speaking."
Love

- We work with love, believing each and every person is a beloved child of God, whether we like it or not! We are allies with those at risk of deportation at El Centro des Los Pobres and anywhere else we can help.
Justice

- We are not to judge, but to love. We work for justice in supporting, with our time, money, and meals, the local (two blocks from the church) homeless day shelter, Posada.
Inclusion

- We are an Open and Affirming Church. We open our doors and our hearts to everyone on the spiritual journey of life, regardless of race, nationality, gender identification, faith tradition, or political leanings!
Here's the bottom line,

there is much for each of us to learn from each other, as we have all experienced God in unique ways through our lives. We would love to hear your story, and have you come explore with us, so join us next Sunday!
learn more about our denomination and conference
SERVICE TIMES:
​Sunday: 10am
​
​
CHURCH OFFICE HOURS:
Tue. & Thurs.: 10am - 2pm
​
Become an organizational partner with us and work together with us and these other outstanding partners to improve the community of Pueblo and the world.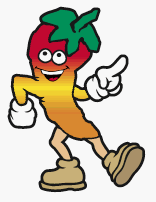 Pueblo Pepper Steppers Square Dance Club